IT Solutions for Banking & Finance Industry
overview
Expert IT services for the banking Industry
AleaIT is a banking & financial software solution company that facilitates businesses to develop their Banking and finance applications. We strive to deliver excellence and offer best-in-class solutions to our clients. Our team of fintech software developers builds custom-built applications that address the specific needs of your business and help clients grow exponentially. Our banking and finance solutions are valuable to banking institutions, financial organizations, and insurance companies with online payment systems, mobile banking, and transaction processing while helping them stay ahead of an ever-changing marketplace. 
We are proficient in helping government, public, & privately-owned financial institutions and banks with the appropriate strategies for increased profit and revenue generation, increased operational efficiency, maintaining constant cost leadership, reduced costs, and transforming the internal and customer-oriented processes to match the market trends. With a team of tech veterans on board, we can simplify an incredibly complex process into a fully integrated, real-time development solution.
Sectors
Banking & Finance Software Development Services
Financial transaction management solution

Profit trackers and Tax Management
Automation of general accounting procedures
Risk, Ledger & Asset Management
Advanced Reporting & Analysis
Real-time Cash flow management and tracking

Financial Risk Management Solution

Portfolio management & Modelling 
Compliance Management
Audit trail and liquidity analysis
Credit & market-risk analysis 
Benchmark risk and portfolio analytics

Anti-Money Laundering Solution (AML)

Workflow Automation
Watch List Management 
Data & Compliance Management 
End-to-end transaction monitoring 
Streamlined regulatory reporting

Mobile Money Transfer Solution

Regulatory compliance
Live rates and currency trends
Instant modifications 
Secured money transmission
Wide credit union support

Fraud Prevention
System

User-behavior and transaction review
Detailed reporting and analytics
Whitelist / Blacklist management
Real-time transaction screening & reviewing automation 
Switch interface gateway and core banking solutions 

Operation Blockchain and Engagement Solutions

Banking service comparison tracker
Stock market and finance report portal
Personalized financial management solution
mBanking Apps 
Payment gateway apps
Cryptocurrency and blockchain apps
Benefits to bank on
Why Choose Us?
Reliability

You can rely on our QA Specialists as they set up a test environment to assess if the finance IT solution meets your requirements and fix errors progressively.

Robust Security

We design solutions that help safeguard financial institutions from major threats across cross-border exchanges and third-party vendors.


Consumer-centric

At Alea, we follow a personalized approach and prioritize your customer's demands with the custom UX-first solutions we develop.

Regulatory Compliance

We emphasize creating a compliance culture that assures partners and customers of the highest level of security and privacy at all times.
Innovation
Integrating real-time data in the decision making process to combat fintech industry challenges
Easy Accessibility

Safer access to financial information is a major concern for many informed customers. Millennials are more selective while choosing a convenient and personalized way to manage their bank accounts and financing documents.

Regulation

Most bankers cite secure regulatory requirements as ineffective and expensive. The rising regulatory requirements impact the diversity and innovation that bankers strive to implement for fulfilling customers escalating demands.

Managing Customer Data

Managing and storing the huge amounts of data generated by customers in today's world takes a lot of analytics and business intelligence to analyze, manage and store the amount of data generated.
Expertise
Empowering finance across all platforms
Being a top fintech solution provider in India, We strive to provide finance IT solutions to various problems faced in the industry. We have a team of quick-witted business analysts to ideate the best solutions that define the business objectives of every bank and finance company. Certified developers, designers, and quality analysts develop an integrated product that can run across all smartphones, tablets, and other wearable devices.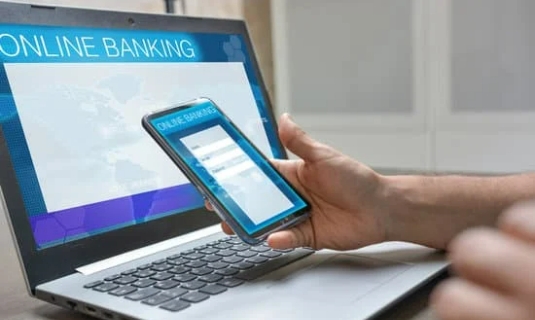 Customers stories
Very responsive and professional. Great value for the price. Strictly adhered to budget and never requested additional funds. We had third-party issues, which resulted in schedule impact. Often the impact was due to the 3rd party and not to AleaIT. Handled the difficulties with 3rd parties in a very professional manner and without requests for budget changes. Will use it again.-Steve Copland